ColorBlend FX: Pathway to S.P.A.R.K
ColorBlend FX: Pathway to S.P.A.R.K got HUGE update!
---
Yes, that is HUGE! We are releasing a demo update with several puzzles from S.P.A.R.K!

Here are some of the patch notes!
There is something new in the first pre-"colorpocalypse" level! Welcome Squishy! (Note, it's glitchy!)
There is something more challenging in S.P.A.R.K. Forest now!
And actally there are some rooms from S.P.A.R.K in the demo!
Added details in most levels. Fixed hard-lock in the Library (sorry guys!)
The slimes are now a paint blobs, though the old transparent slimes still exist!
The paint was rewritten, it's now simulated. Yes, he paint spreads more. And looks much better!
Only death from fall damage will now break your bones.
Slimes are much more violent now. Especially when you get slimed!
Finally made water wash out paint from the world! (The rain was moved)
Also, finally replaced that placeholder skybox with something better in all levels!
Updated character control physics again! Much easier to stop if not running now!
Aded some happy tune. And a sad one. And a beaty one! Especially during that boss fight in Forest!
There are other minor things too!
Unfortunately, we had to delete your old save file due to all these changes. But don't get angry - if you already played the old demos, these new bits are treatment for you!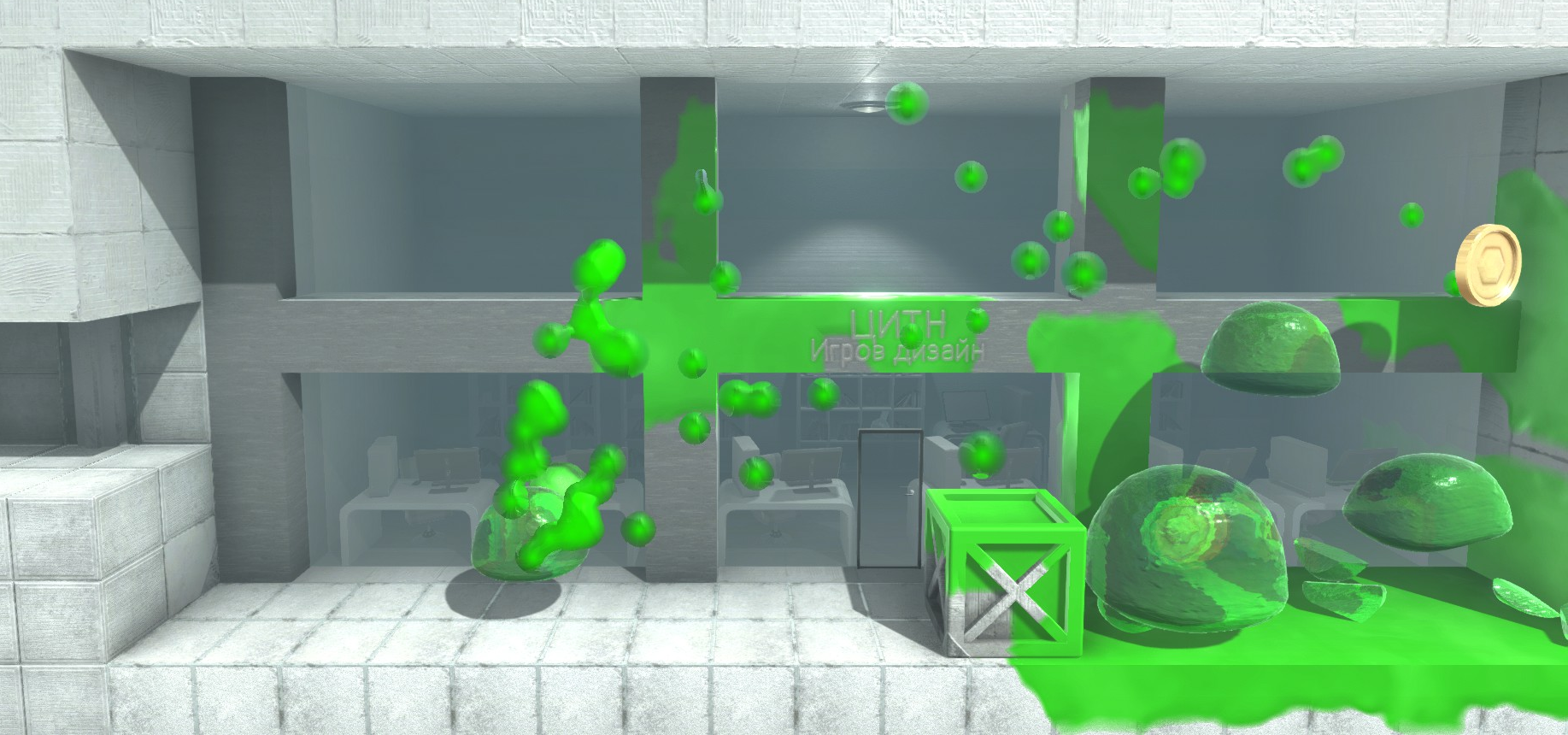 The game will be released somewhere in 2022. There won't be any new updates to the demo, so stay tuned for the actual game.
CALL TO ACTION! If you like this game, spread the word! WISHLIST ON STEAM, Stream to witch, make videos, follow us on social media - Twitter and Instagram - to keep track of the game development.
Also join our Discord.
Files
ColorBlend FX Demo (0.1.5)
679 MB
May 04, 2021
Get ColorBlend FX: Pathway to S.P.A.R.K